In the moment I am living together with my wife in Oberasbach, which is a little town near Nuremberg in Germany.
With an age of 53 I am looking on photography as a balance to my 9-to-5 job in a company in Nuremberg.
When I was a student (that means nearly 30 years ago), I've started with photography and I have dealt with photography in an intense matter. At that time I was a kind of a semi-professional photographer, taking photos for a chummy artist. So I've made some photos on events and sold a few photos to an advertising agency. My system at that time was the Minolta Maxxum 8000i with two zoom-lenses. I still own the camera today.
Somewhere in the 90s my interest on photography wanes. Partly because I had no time for photography, partly because the occasions for taking photos were rare. With the upcoming digital photography I had furthermore less joy on analog photography.
Around 2007 there was a second attempt for photography with a Nikon D90 and two zoom-lenses. But I had less joy to practice photography with this system, because it was heavy (around 4 kg) and it was also too bulky for carrying around when making a short trip. The amount of pictures my wife and I have taken with the D90 was a manageable size.
The way to Streetphotography I've described in an article, which can be found at: https://www.kosmophil.de/mein-weg-zur-streetphotography/ .
So the 'master' in action looks like this: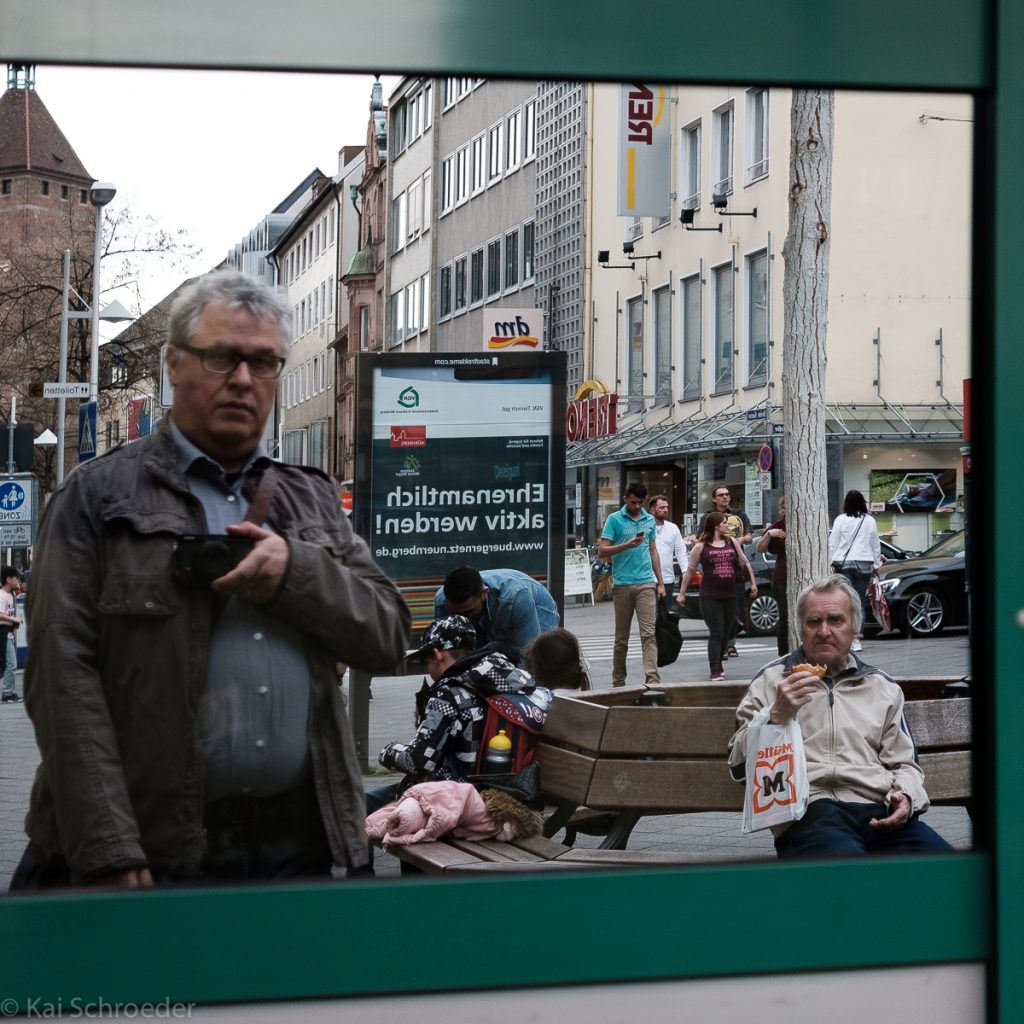 You can get in contact with me at kai[at]kosmophil.de or a postal way at Kai Schroeder, Rehdorfer Str. 11, D-90522 Oberasbach, Germany.